Info Links
Book Links
More Info about The Apothic Man series
Maps Related to the Current Releases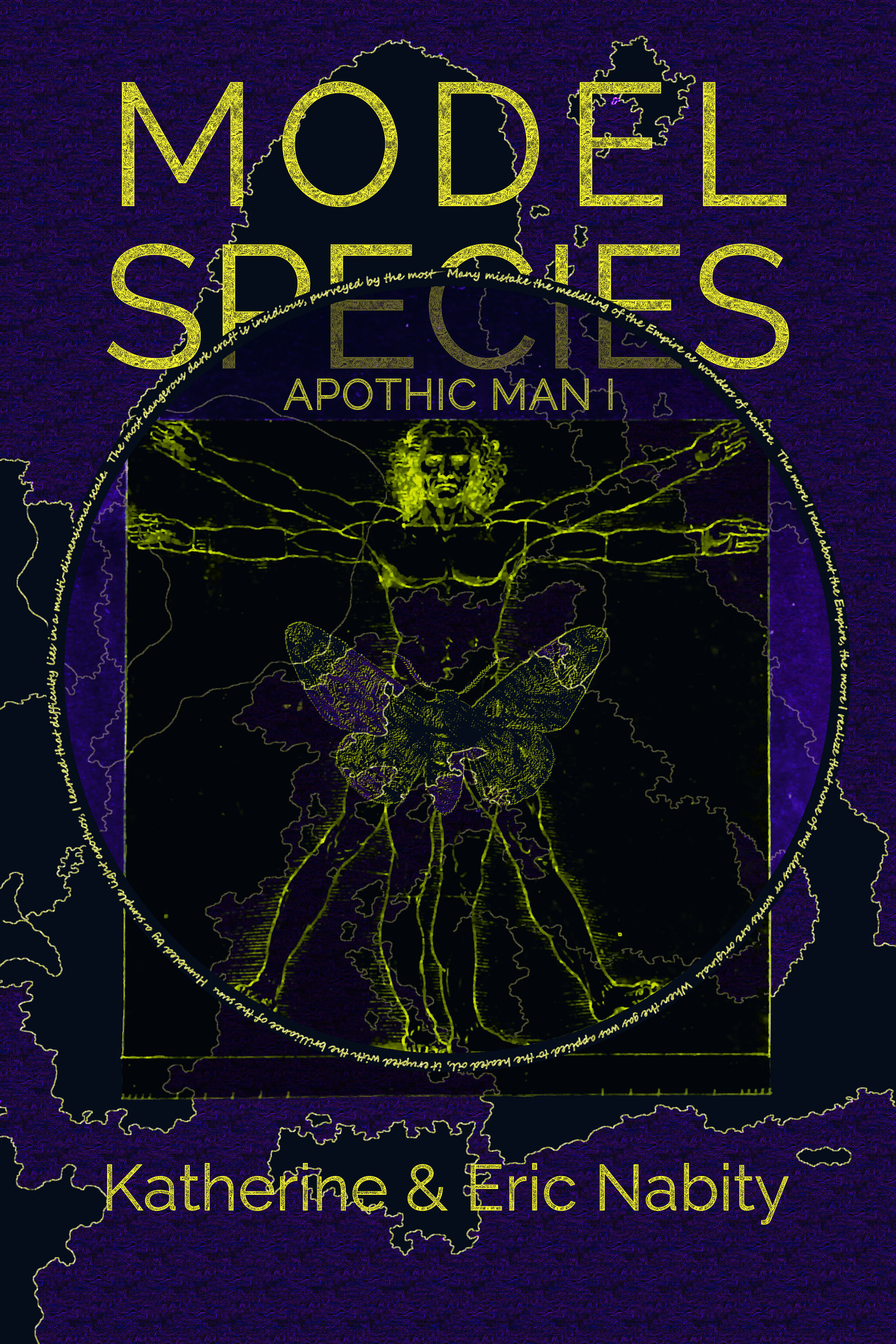 Download Model Species: The Apothic Edition
including "A Game of Moths" at Amazon.
Download Divine Fire: The Apothic Edition
including "The Blunder Games" at Amazon.
Don't forget to rate/review at outlets such as Goodreads!
Connect with the Authors
Subscribe for new release announcements and updates!
Attributions
Art Credits:
Model Species
Photo of Leonardo Da Vinci's Vitruvian Man contributed by Luc Viatour(Lviatour) to Wikimedia Commons. View more of Luc Viatour's work.
Photo of drawing of Biston betularia by Dr. F. Nemos contributed by (Kilom691) to Wikimedia Commons
Divine Fire
Fire effect image (FireColumn02.png) from Bob Forward at 3mm-crisisstrike.com
Copyright
© 2008-2014 Eric Nabity & Katherine Nabity
All written work and images on these pages are the property of the author(s).
Duplication of these works is not authorized without permission.